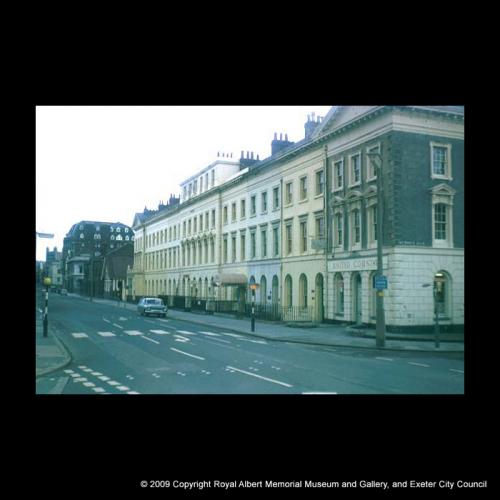 The construction of Queen Street was the major project of the early Victorian city. The scheme had in fact been devised a few years before Victoria came to the throne, and the Higher Market finished before her reign, but the street was named in her honour and its other buildings were added by stages through her reign.
The construction of the street entailed the clearance of a band of old properties from the centre of the High Street to the city walls, and the building of a broad viaduct across the Longbrook Valley, joining New North Road.
Its new public buildings included the Higher Market the Museum and Library; the Post Office, and the County Chambers, etc.
Acknowledgments: RAM Museum