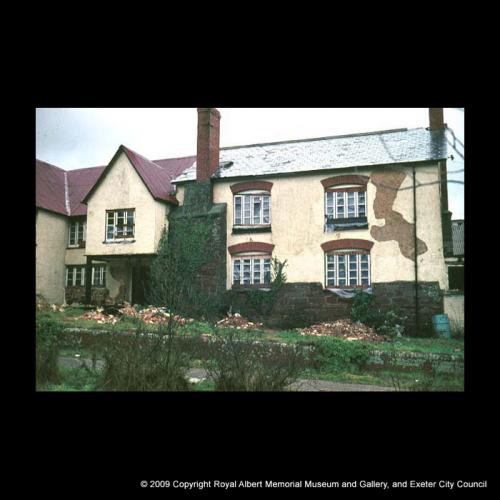 Great Moor was a substantial farmhouse, destroyed by fire in the 1980s. It is one of the very few Devon farm sites which have been excavated by archaeologists.
The farm was newly built around 1500 and was at first a modest home, the open hall being the principal room. During the next two centuries it was steadily extended and sub-divided, receiving a porch, chambers and a service wing at right-angles to the older house. At the end of the 17th century the refinement of ornamental plasterwork was added.
The entrance to the house is under the porch. It led into a passage with a medieval oak screen. To its right is the hall, originally a tall room extending from the ground to the roof. The stack of the chimney of the hall is clearly visible, replacing the open hearth at the centre of the floor in the original layout of the house. To the left of the porch are the service rooms.
Acknowledgments: Exeter Archaeology