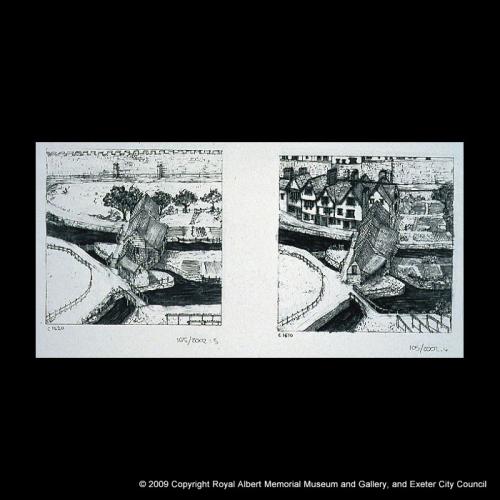 The pair of views looks across Exe Island towards the City Wall, and illustrates the growth of Exeter's industrial buildings and housing in the 17th century.
On the left the appearance of the area c. 1620 is shown. Cricklepit Mill straddles Higher Leat; the surrounding areas include the rack-field (bottom right). The area later suffered much damage in the Civil War of the 1640s.
The view on the right shows the rapid growth after the Civil War. By 1670 a much larger mill had been built, and a terrace of houses spread along the back of the Higher Leat.
Acknowledgments: R. Parker, Exeter Archaeology